Alcohol addiction and abuse is a dangerous thing to live with that can lead to the destruction of your family and your life. People that are caught in this addiction can find it exceedingly difficult to find a way out, and without the guiding hand of understanding and compassionate professional assistance, recovery may seem impossible. There are options available to you if you are struggling with addiction so you can get effective help, and opting for an alcohol treatment center in Lynwood like ours at Canon Human Services can be the best decision for you at this time.
Benefitting from Professional Treatment and Help
When you go to a treatment center either as an inpatient or outpatient, you will get the benefit of working with experienced professionals that are expert in addiction. Their understanding of the battle you face and the physical and psychological issues you are dealing with now can help you to understand what you are going through and learn the best strategies for coping and overcoming your addiction. From the moment you begin a treatment program you will start getting the help you need, and your treatment is targeted to meet your specific needs and help you move in the proper direction.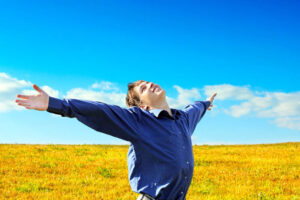 Counseling to Target Successful Alcohol Recovery
When you come to an alcohol treatment center in Lynwood like ours at Canon Human Services, we will offer you the counseling options that you are most comfortable with and can be the most effective for you. Sessions are available for individual meetings with therapists, and there are also options for family counseling so the whole family can learn, grow and heal together. You will also find peer group counseling sessions so that you can benefit from the support of other addicts and learn strategies and methods from others that can help you succeed in your recovery.
Learn More About Our Alcohol Treatment Facility
To find out more about the alcohol treatment facility in Lynwood that can provide you with the help you need, please take the time to reach out and contact us here at Canon Human Services. You can phone us at 323-249-9097 to speak with a member of our staff and learn more about what we can do and how you can arrange for an evaluation and consultation so you can start getting the important help you need right now.