If you have a loved one that is fighting addiction to drugs or alcohol, you want to do all you can to help them. You can see the damage they are doing to their bodies and the emotional and psychological toll the addiction is taking on them and on their family, friends, and loved ones. There are likely times where it seems like you have tried to do all you can to help and they still cannot see the addiction to get the help you need. You should know that there is hope for recovery with the help of an addiction treatment service in Lynwood like ours at Canon Human Services.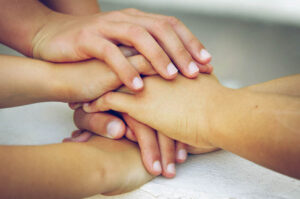 Hope with the Right Staff for Treatment
Quality, effective treatment for addiction naturally starts with the addict admitting that they have a problem and are willing to get help. However, the staff that works at the treatment facility where your loved one gets help can play a vital role in the process. You want a staff that has personnel that knows the best approaches to take to provide the help through detoxification, whether it is on the medical side of the efforts or the counseling and therapy side. At Canon Human Services, they have highly qualified staff that can provide the best level of care possible so that each patient can see the hope and possibilities that lie before them.
Focus on the Treatment Service You Require
So many treatment centers today take the same approach to every person that comes to them, making their treatment less effective. At Canon Human Services, they are an addiction treatment service in Lynwood that realizes that each person is unique, has special circumstances, and may not respond to just one type of treatment to get the help they need. They customize their services to meet the needs of the individual as a patient, so they can address the issues your loved one faces and what has impacted their life most to lead to addiction. This approach allows them to create a treatment plan that will work best and provide the best hope for a successful and sustained recovery.
Working with Our Treatment Service
When you are seeking to get the best help for a loved one dealing with addiction, call Canon Human Services so that they can provide the addiction treatment service in Lynwood that will be most effective. You can contact them by calling 323-249-9097 so that you can speak with a staff member, ask questions, and find out how to arrange for a consultation so that they can take the first steps towards helping your loved one recover.