The drug problem continues to be a rampant one in the world today and sadly many people, young and old, succumb to the lure of drugs and become addicted. It can be a difficult quagmire to get out of once you find yourself in it, and spiraling out of control can lead to dire consequences for yourself and be crushing to those closest to you. Admitting that you face a problem and need help is an important first step, and you need to know that there are quality solutions available to you for drugs treatment in Compton like our facility here at Canon Human Services.
Treatment to Overcome Dependency
Treatment of an addict requires more than helping them get over the physical dependency they have developed for the drugs they take. There is an important psychological component involved as well that needs to be dealt with in order for a successful path to recovery to get carved out. Very often there is an underlying cause for drug addiction that needs to get addressed as well and discovering the co-occurring disorders can be an integral piece to effective treatment. The proper physical and mental health treatment combined will help to give someone struggling with addiction a better chance of overcoming the addiction.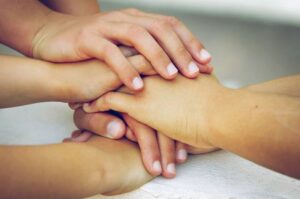 Different Treatment Plans in Compton
Here at Canon Human Services, we offer several programs for our drugs treatment in Compton that can be helpful to you. Our outpatient services are available to men and women, and we provide varying services and support groups throughout the treatment process. We also offer inpatient facilities for treatment for men at this time that can provide the more detailed treatment some men may need to overcome chemical dependency. With either option, we offer family and group support and therapy services and critical aftercare services and support to give people the help they need after completing a program.
Find Out More About Our Treatment Programs
If you or a loved one need drugs treatment in Compton, please know that we are here to help you at Canon Human Services. Through our Brown Scapular Program, we offered services and counseling since 1988 and have helped thousands of individuals in the community overcome drug and alcohol issues. To learn more about our services and find out how to arrange for help, please call us at 323-249-9097 for more information.